Treatment for Fractures & Broken Bones in Keller & Saginaw
Trauma & Injury Treatments for Broken Bones
"Broken bones" and "fractures" are used interchangeably but they are both serious results of excessive force or pressure being applied to the bone requiring immediate medical attention. Despite broken bones and fractures being one of the most common injuries treated at urgent care centers and emergency rooms, the severity, location, and how the fracture came about are important factors when creating a treatment plan for your situation.
For immediate medical assistance, diagnosis, and treatment for fractures in Keller & Saginaw, contact our proficient medical team by calling (817) 567-2926 today.
If you suspect that any bones of yours have been shattered, cracked, or completely broken, confide with our friendly medical staff at Superior Urgent Care for a thorough assessment and treatment of your broken or fractured bones.
Types of Fractures
Different types of injuries can produce several varying fractures on your bones. Identifying which kind of fracture you've received is crucial in determining the proper course of treatment for your specific condition. Some common fractures treated include:
Stable fractures - One of the simplest kinds of fractures to treat, stable fractures are characterized by the fact that the broken ends of the bone being "stable" and not moving irregularly out of place. An x-ray or other imaging test will show the fracture as a simple line, while barely any space, if any, in between the bone pieces.
Hairline/stress fractures - Also called partial fractures, these types of fractures are not entirely broken or have separated into pieces. Popular among athletes and lovers of exercise, these bruises, and minor cracks are attributed to overuse of specific bone structures or resulting from constant, repetitive action.
Oblique fractures - These types of fractures include any fracture lines that are angled except for the 90-degree transverse cracks. Oblique fractures tend to display a slope or curve within the fracture line.
Comminuted fractures - Usually resulting from a high-velocity injury or impact, comminuted fractures include any fractures in which the bone shatters or breaks into three or more pieces. These kinds of fractures tend to be more complicated to treat.
Compound fractures - Also known as open fractures, these involve a piece of your bone or bones protruding out of your skin. Because the bone and skin tissue are exposed, contamination is more prone to occur, so immediate medical assistance is necessary to prevent any infection.
Signs and Symptoms of Broken Bones & Fractures
When you have had excessive force or trauma on any part of your body and you suspect to have any broken bones or fractures, watch out for certain signs and symptoms:
Immediate pain as soon as you have been injured that is persistent
Pain when you move or bear any weight on the injured site
Swelling, tenderness, or a hard, bruised lump at the injured area
Lack or hindrance of movement when trying to use or walk on the limb or joint
Dizziness or weakness, specifically with injuries or fractures located around the femur or pelvic area
Contact Us for Fracture & Broken Bone Treatment Today
If you've been injured and suspect a broken bone or fracture, do not wait to receive medical attention. Give our experienced Keller and Saginaw doctors a call to receive proper treatment. Whether you need a cast, brace or split - our team can help your bones heal.
To learn more about our Keller and Saginaw treatment for fractures and broken bones, contact us online or call (817) 567-2926 today. We accept walk-ins. Why Choose Us?
Providing An Excellent Urgent Care Experience
Tricare & Medicare are Accepted

Little-to-No Wait Time

Equipped with State of the Art Technology

Friendly & Helpful Staff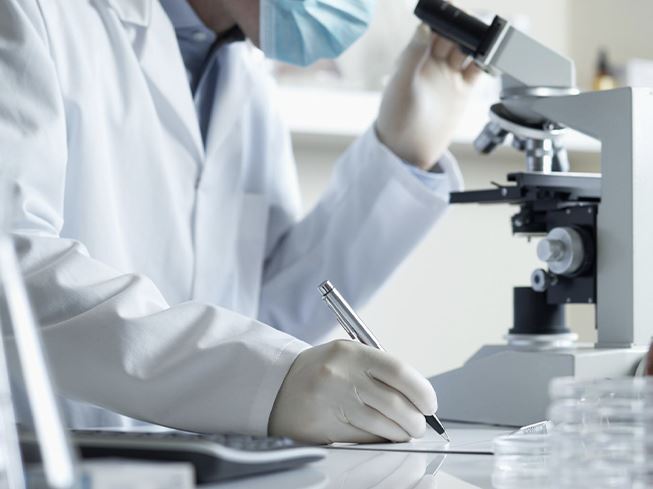 Patient Reviews
Best of Care, Close to Home
"Have gotten tested for COVID-19 here twice! Super quick process and the results come back within 30 minutes. Will continue to recommend this location to others!"

- Michelle M.

"I came here for a rapid Covid-19 test. I was able to walk In, fill out the paperwork in the car, and get a phone call when they were ready for me. The whole waiting process took about 50 minutes - not too bad."

- Mandy W.

"I was quickly put at ease by the front desk staff's attentiveness and willingness to get us in and out quickly. Kevin, the tech we worked with, was phenomenal. The doctors and nurses that we interacted with were also great."

- Morgan T.