Keller & Saginaw COVID-19 Testing
Comprehensive Coronavirus Testing at Our Keller & Saginaw Offices
If you have reasons to believe that you have contracted coronavirus, or if you would simply like to figure out if you've ever been infected in the past, Superior Urgent Care has both diagnostic and antibody testing available at our office. If you or even one of your children needs a comprehensive exam to rule out COVID-19, or to check if your symptoms may be from another illness such as the common cold or flu, our compassionate healthcare providers are here for your health and safety. We also offer telemedicine services if you would like a virtual consultation before deciding whether or not you will need to visit our facility in-person.
Schedule a Keller or Saginaw COVID-19 testing today by calling us at (817) 567-2926 or via our online check-in.
Types of COVID Testing Available
For a thorough evaluation and diagnosis of COVID-19, our expert staff can provide both diagnostic as well as antibody testing to check for any current or past infections. Our healthcare providers take extra safety measures and precautions to minimize the spread of this virus as much as possible.
The types of coronavirus testing available at our location include:
Rapid Antigen Test - This nasopharyngeal swab test detects the spiky proteins on the surface of the coronavirus pathogen to verify whether or not you are currently infected. This test is considered the most affordable and offers the quickest test results, usually only taking about 20 minutes to get your confirmed results.
PCR/Molecular Test - The PCR (polymerase chain reaction) test works by searching for the genetic material of COVID-19, more specifically the RNA. This test is known to be more accurate than the rapid antigen option. Results are available within 24-48 hours.
Antibody Test - The antibody test does not indicate any current coronavirus infections, but rather detects any antibodies that your body has developed to combat the disease. This test requires a small amount of blood drawn to analyze and look for signs of antibodies.
Common Symptoms of COVID
Please bear in mind that symptoms may not appear until 2-14 days after you've been exposed to the virus. If you are experiencing more than one of these symptoms at the same time, it may be time to schedule an appointment to determine whether you have contracted COVID-19 and what safety measures and steps to take if your results do turn out to be positive.
Some symptoms of COVID-19 include:
Body/muscle aches
Chest pain
Diarrhea
Difficulty breathing
Dizziness/fatigue
Dry Cough
Fever
Headache
Loss of smell or taste
Nausea
Sore throat
Vomiting
Contact our office at (817) 567-2926 to see what we are doing to keep our patients, staff, and overall community as healthy as can be during these unprecedented times. Why Choose Us?
Providing An Excellent Urgent Care Experience
Tricare & Medicare are Accepted

Little-to-No Wait Time

Equipped with State of the Art Technology

Friendly & Helpful Staff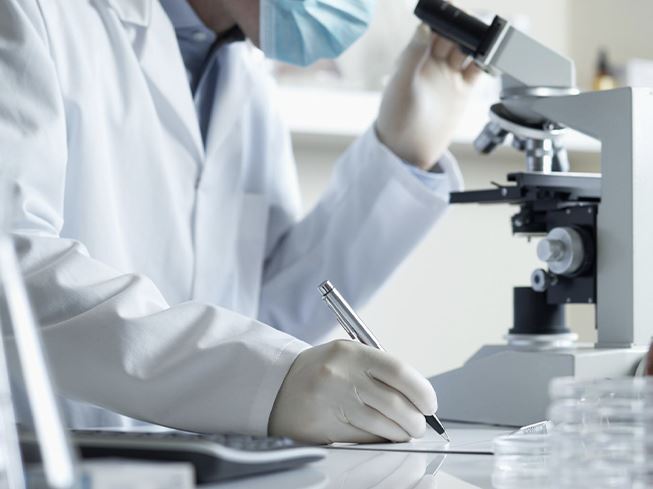 Patient Reviews
Best of Care, Close to Home
"Have gotten tested for COVID-19 here twice! Super quick process and the results come back within 30 minutes. Will continue to recommend this location to others!"

- Michelle M.

"I came here for a rapid Covid-19 test. I was able to walk In, fill out the paperwork in the car, and get a phone call when they were ready for me. The whole waiting process took about 50 minutes - not too bad."

- Mandy W.

"I was quickly put at ease by the front desk staff's attentiveness and willingness to get us in and out quickly. Kevin, the tech we worked with, was phenomenal. The doctors and nurses that we interacted with were also great."

- Morgan T.