Saginaw & Keller Sinus Infection Treatment
Advanced Sinus Infection Diagnosis & Treatment Throughout Keller & Saginaw
The initial symptoms of a sinus infection and other upper respiratory infections such as the common cold, flu, and stomach virus are very similar. This makes it difficult to determine what illness you may be experiencing. Headaches, runny nose, and a sore throat can all potentially be attributed to one of these ailments, so it might make self-diagnosing all the more difficult.
The best way to accurately determine which sickness you are dealing it is by having our experienced healthcare providers evaluate and diagnose your symptoms. Superior Urgent Care has the best tools and medications to help give you a proper treatment for your sinus infection, or any other ailment you are experiencing.
If you need help determining what ailment is causing your symptoms, contact our office online or by phone at (817) 567-2926 for an accurate and thorough diagnosis.
What is a Sinus Infection?
Also known as sinusitis or sinus disease, a sinus infection occurs when your sinuses become inflamed, which causes swelling and blockage, as well as accumulation of mucus within your sinus cavities. Your sinus cavities should be hollow and have nothing but the air coming in and out. When mucus or fluid accumulates or fills up these cavities, the environment becomes a hotspot for potential germs and bacteria to grow, leading to infection.
Sinus Infection, Cold, Flu, or Gastroenteritis?
Because of many overlapping symptoms that can be attributed to either sinusitis, common cold, flu, or gastroenteritis (stomach virus), it can be difficult to distinguish which illness you need to properly treat. Below is a list of the common symptoms for these similar conditions:
Cough
Sore throat
Headache
Mucus buildup
Stuffy or runny nose
Watery eyes
Body aches
Sneezing
Fatigue
Signs and symptoms of influenza (seasonal flu):
High Fever (102 F or higher usually)
Runny nose
Sore throat
Sneezing
Chills
Headache
Fatigue
Muscle and body aches
Symptoms of gastroenteritis (stomach flu/virus):
Low-grade fever (99.1-102 F)
Diarrhea
Nausea and/or vomiting
Abdominal cramps/muscle aches
Dizziness/weakness
Headache
Saginaw & Keller Sinus Infection Diagnosis & Treatment
At Superior Urgent Care, we have a variety of treatment options available for your sinusitis relief. However, a diagnosis of which type of sinus infection you are suffering from, whether it is acute or chronic, as well as whether the infection is viral or bacterial, is all necessary so that the proper treatment plan is provided for you.
Here are some of our treatment options when it comes to sinus infections:
Saline nasal washes - These nasal washes can aid in clearing out mucus from the sinuses, and help prevent any bacteria or germs from growing.
Nasal decongestant sprays - Certain decongestant sprays, like those with oxymetazoline as an active ingredient, can temporarily relieve sinus pressure, along with other symptoms associated with sinus infections.
Antibiotics - Antibiotics are used for cases that are suspected to be caused by a bacterial infection.
Surgery - For cases that are caused by a deviated septum or another form of nasal structural abnormality, surgery may be the only option to fully alleviate recurring/chronic sinusitis.
Call Us For Sinus Infection Treatment in Saginaw & Keller
If you have a sinus infection, give us a call for both diagnosis & treatment services. With offices in Saginaw and Keller, we're prepared to treat your sinus infection, flu, cold and gastroenteritis. Contact us online or call us today. Our team looks forward to treating your symptoms.
Get medical assistance for your sinus-related pain and inflammation by visiting our offices or calling (817) 567-2926. Why Choose Us?
Providing An Excellent Urgent Care Experience
Tricare & Medicare are Accepted

Little-to-No Wait Time

Equipped with State of the Art Technology

Friendly & Helpful Staff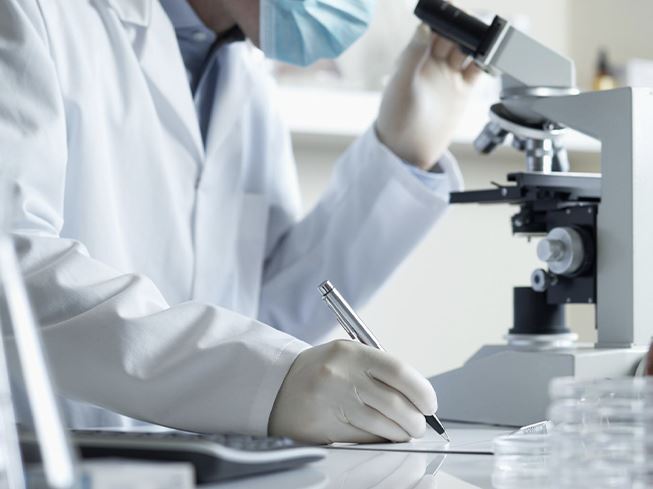 Patient Reviews
Best of Care, Close to Home
"Have gotten tested for COVID-19 here twice! Super quick process and the results come back within 30 minutes. Will continue to recommend this location to others!"

- Michelle M.

"I came here for a rapid Covid-19 test. I was able to walk In, fill out the paperwork in the car, and get a phone call when they were ready for me. The whole waiting process took about 50 minutes - not too bad."

- Mandy W.

"I was quickly put at ease by the front desk staff's attentiveness and willingness to get us in and out quickly. Kevin, the tech we worked with, was phenomenal. The doctors and nurses that we interacted with were also great."

- Morgan T.