Saginaw and Keller Sprains and Strains Treatment
Superior Injury Treatment at Our Keller & Saginaw Offices
A sprain or strain injury can occur to anybody, from athletes getting sports injuries to overextending your back while moving around heavy equipment/boxes. Our proficient healthcare providers at Superior Urgent Care are trained and experienced enough to provide effective treatments to help you regain your strength and mobility. Our board-certified specialists and nurses are here to help our residents in Keller and surrounding Texan communities with their health concerns regarding strains, sprains, and whichever other musculoskeletal issues you are dealing with.
To learn more, contact us online or call (817) 567-2926 today. We also accept walk-ins.
Differences Between Sprains and Strains
Sprains and strains are two different forms of soft tissue injuries. Sprains involve a stretch and/or tear on your ligaments, the tough band of connective, flexible tissue connecting bones, cartilage, or holding a joint together. Sprains occur wherever ligaments are located, such as the ankles, feet, knees, thumbs, or wrists.
Common signs and symptoms of a sprain injury include:
Bruising
Swelling/inflammation
Pain around the affected joint/area
Limited flexibility
Difficulty with complete mobility
A strain involves an injury to the muscles and/or tendons, generally a tear or a stretch. Tendons are the fibrous cords of tissue attaching your muscles to your bones. These muscle/tendon strains tend to occur mostly around your lower back and leg/hamstring muscle area.
Common signs and symptoms of strains include:
Swelling/inflammation
Pain around the affected area
Limited flexibility
Limited range of motion
Muscle spasm
Muscle weakness
Sprain Treatments Available
Here at Superior Urgent Care, we are dedicated to providing you with full relief and recovery of your sprain or strain injury. Whether your injury is mild, moderate, or severe, our expert medical staff offers a thorough evaluation, combining a physical examination and imaging tests to assess your sprain or strain as accurately as possible and to rule out any bone fractures or bruises.
From treatments such as corticosteroid injections to physiatry services to cast/splint devices, our friendly team of healthcare connoisseurs is here to cater a personalized treatment plan to help you regain your movement, flexibility, and overall quality of life back to normal.
Why Choose Us for Sprain Treatment in Keller and Saginaw
When it comes to urgent care treatment for sprains in Keller and Saginaw, Superior Urgent Care is your reliable choice for comprehensive care. Our experienced medical professionals specialize in providing prompt and effective treatment for sprains, ensuring a swift path to recovery. Whether you've suffered a minor sprain or a more severe injury, our dedicated team is equipped to assess the extent of the damage and provide appropriate medical intervention.
With state-of-the-art facilities and advanced diagnostic tools, we offer personalized care to alleviate pain, reduce inflammation, and promote healing. Choose Superior Urgent Care for expert treatment for sprains in Keller and Saginaw, and experience compassionate care that prioritizes your well-being.
Prompt Assessment: Our urgent care centers in Keller and Saginaw offer immediate assessment of sprains, ensuring timely diagnosis and treatment.
Customized Treatment Plans: Our medical professionals determine a treatment plans for each patient, considering the severity of the sprain and individual needs.
Advanced Facilities: Superior Urgent Care is equipped with advanced facilities and technology to provide efficient and effective care for sprains.
For more information about our Saginaw and Keller sprains and strains treatment, contact us online or call (817) 567-2926 today. We also accept walk-ins. Why Choose Us?
Providing An Excellent Urgent Care Experience
Tricare & Medicare are Accepted

Little-to-No Wait Time

Equipped with State of the Art Technology

Friendly & Helpful Staff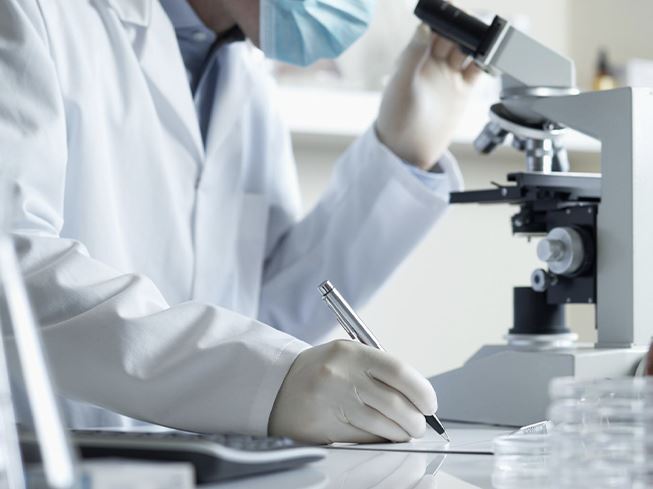 Patient Reviews
Best of Care, Close to Home
"Have gotten tested for COVID-19 here twice! Super quick process and the results come back within 30 minutes. Will continue to recommend this location to others!"

- Michelle M.

"I came here for a rapid Covid-19 test. I was able to walk In, fill out the paperwork in the car, and get a phone call when they were ready for me. The whole waiting process took about 50 minutes - not too bad."

- Mandy W.

"I was quickly put at ease by the front desk staff's attentiveness and willingness to get us in and out quickly. Kevin, the tech we worked with, was phenomenal. The doctors and nurses that we interacted with were also great."

- Morgan T.